Real Estate Fraud
Thursday, March 28, 2013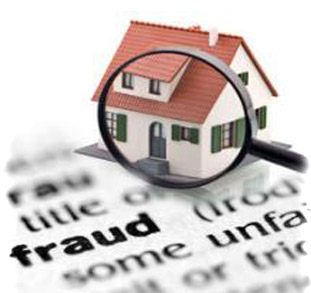 I hope this article finds you well and you made it through the recent storms, and Sandy, with little loss.
When we last met at the Academy one of the title fraud subjects we touched on included claims regarding reverse mortgages. Below is a recent story from The New York Times that illustrates problems that arise with reverse mortgages. After reading the article please focus on these points.
How does this become a "title" problem? The reverse mortgages that result in evictions are sad, and any astute attorney representing the wife of a newly deceased husband would sue everyone involved in such a case; it is not so much a claim as it is the expense of defending a law suit. You have to look at how these transactions were conducted and at how spouses came off of the deed.
Did the seniors have their own lawyer draw up a deed and represent them in this case?
--If the answer is no, then any one including the title company, bank, and bank attorney that had any part in discussing and drafting a deed can be liable for a number of things and are subject to litigation.
--If you are a bank attorney closing these loans, and deed transfers are taking place prior to or during closings, you should start questioning the transaction. 
--As a title company and/or bank attorney you can spare yourself liability from litigation by not insuring or closing such transactions unless the borrowers have had independent counsel draft the deed and represent them. In that case there can be no question that the borrowers had adequate representation and explanation of the rights and ramifications of conveying the interest in the property, and you have a much stronger shield from liability. Deed transfers are a common element of reverse mortgage transactions and as P.O.A.'s (Decembers article will be addressing P.O.A.'s).
If you would like to subscribe to our Fraud Alerts and Underwriting Bulletins please reply to this email and state that you would like to continue to receive these updates. Should any of you have been affected by Sandy and are in need of any assistance please feel free to contact me here. We have a fully operational office and conference facility that may be able to accommodate you.
*          *          *
The following article was published in THE NEW YORK TIMES
The very loans that are supposed to help seniors stay in their homes are in many cases pushing them out.
Reverse mortgages, which allow homeowners 62 and older to borrow money against the value of their homes and not pay it back until they move out or die, have long been fraught with problems. But federal and state regulators are documenting new instances of abuse as smaller mortgage brokers, including former subprime lenders, flood the market after the recent exit of big banks and as defaults on the loans hit record rates.
To continue reading this article from Nassau Academy of Law Real Estate Fraud SeminarSeptember 24th 2012 please go to Titlebill.com here